I have met several Star Wars cast members over the years and got autographs from some of them:
On Trading Cards: David Prowse/Darth Vader - On the back of the Vader Hologram and on the back of the Vader foil card Jeremy Bullock/Boba Fett and Peter Mehew/Chewbacca - On the back of the Boba Fett foil etch card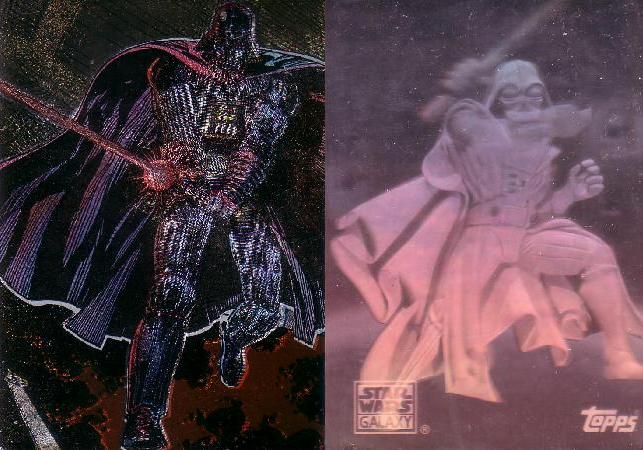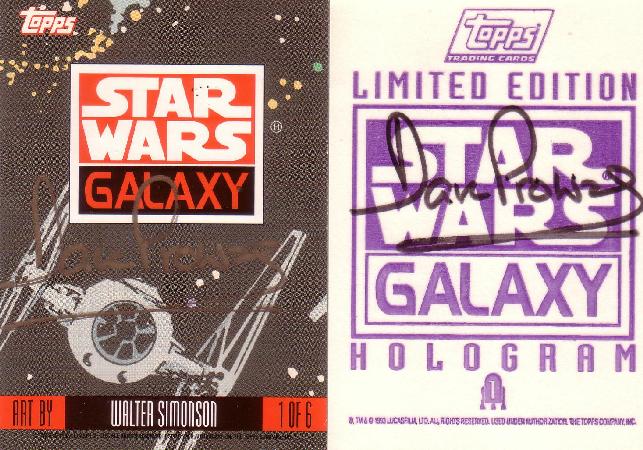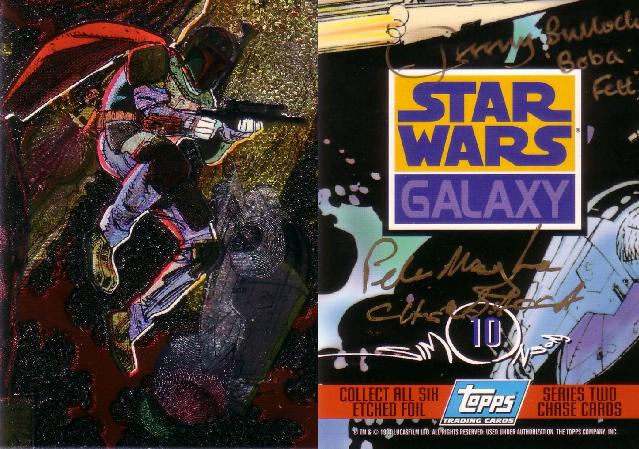 Artist signed card from the Mellenium Falcon Star Wars Galaxy I Collectors Set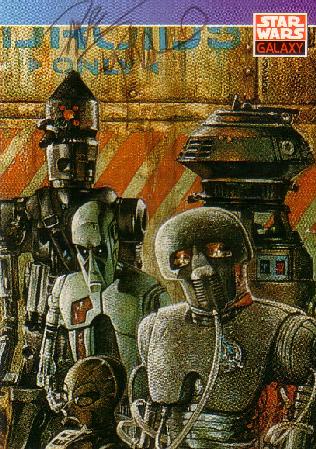 The pride of my autograph collection is this item: The final release of the original Star Wars Trilogy on VHS before it was modified to the Special Edition. I purchased the Widescreen collectors set which came in this black box with a partial picture of Darth Vader and the Star Wars logo. It is now signed by several of the cast members in gold paint pen. When they signed it my only request was they sign their name and below it they write the name of thier character. What is unique is each one did it diffrently.
Autographs so far: David Prowse/Darth Vader Jeremy Bullock/Boba Fett Peter Mehew/Chewbacca Jabba's Dancing Girl